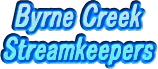 Home > Special Project
Special Projects
Stream of Dreams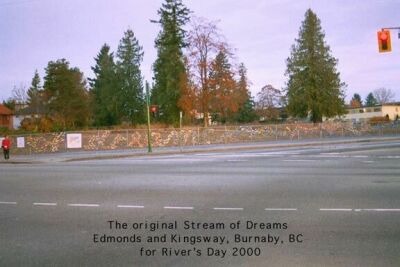 BC River's Day 2000, the Byrne Creek Streamkeepers and the City of Burnaby unveiled the Stream of Dreams Mural at the corner of Kingsway and Edmonds in Southeast Burnaby.
The Stream of Dreams brings increased awareness of Byrne Creek to our community and illustrates how storm drains connect to Byrne Creek and are The Creek Under The Street. More than 3000 wooden fish, painted mostly by elementary students in the watershed, turned the chain-link fence into a vibrant creek and an educational experience.
Since that time, additional Stream of Dreams Murals have sprung up on fences throughout the lower mainland and beyond.
Take a look at the Stream of Dreams website.
Storm Drain Marking
---